732-629-9672
Searching For An Inpatient Alcohol And Drug Rehab By Bronx MY?
If you're in need of a nurturing place to address your substance use, turn to Evolve Recovery Center. Our reputable drug and alcohol rehab facility near Bronx MY is your source for the highest level of patient service with customized treatment plans and comfort-inducing accommodations that help make certain sobriety is always on track!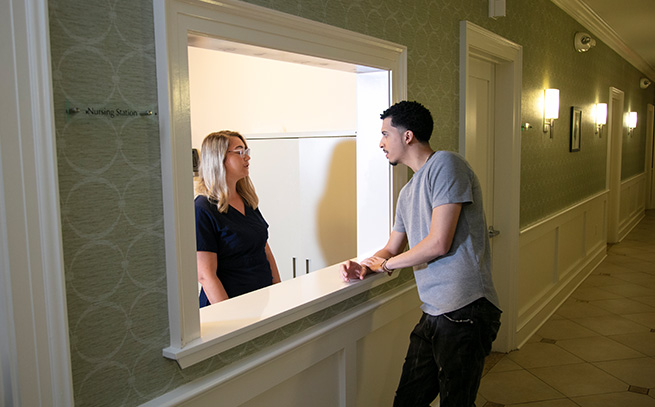 Evolve Offers Structured Alcohol And Drug Rehab Near Bronx MY
If you've tried to overcome substance use before or are planning on undergoing treatment on a first-time basis, our licensed clinicians are experts in evidence-based substance abuse therapies that accommodate your needs. You'll learn coping strategies for substance use triggers as well as receive help controlling related disorders including anxiety and depression. When your stay is complete, you should leave with a roadmap and an enhanced grasp of how to sustain a sober and healthier lifestyle.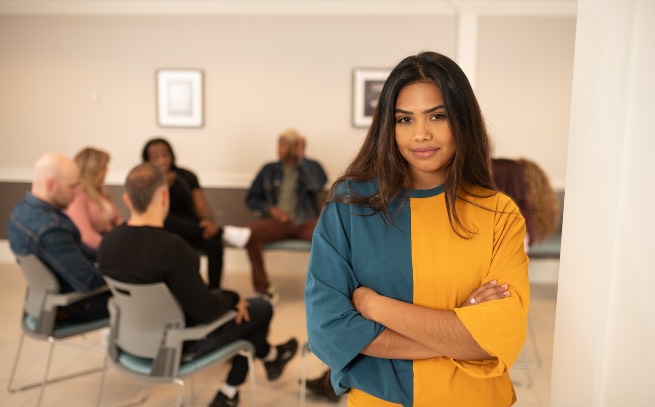 In your time at our inpatient drug and alcohol rehab center, you'll have an individualized schedule that could include:
Early morning meditation sessions

Goal setting meetings

Group therapy

One-on-one therapy

SMART Recovery or 12-step meetings

Peer support services

Aftercare strategy sessions

.
Get Started Today At Evolve Recovery Centers
Your drug and alcohol rehab is able to begin in a hurry with one phone call to Evolve. Our team can provide assistance with matters like insurance verification, medical leave requirements, and any legal or medical paperwork. We can also schedule complimentary transportation from your address or the airport.
After you get here, one of our licensed clinicians will perform a psychological and medical assessment and a urine drug screening. Next, we will place you in one of our comfortable rooms and go over your personalized treatment plan. You are welcome to pack like you'll have a longer visit, but know that Evolve will have laundering machines on location.
A Relaxing Setting Allows You To Concentrate On Your Drug Or Alcohol Rehab Near Bronx
One of the cornerstones to a productive recovery is to make certain you are entirely at ease and centered on treatment. Our accommodations all have features like private bathrooms and TVs.
We also offer a range of possibilities for enjoyment. Relax and watch TV or play games in our common room. Enjoy some fresh air on our patio. Or keep up your normal workout at our well-appointed fitness center. We also feature a house chef to prepare all meals and snacks, and we will gladly adapt to any food restrictions or allergies.
Involving Loved Ones For Addiction Recovery Success
We know that you have a greater chance to enjoy a successful rehab when you are supported by family. This is the reason why we include loved ones from the onset and offer drug and alcohol rehab information for families in Bronx MY. Our caregivers will maintain contact with those in your family and will schedule conversations for residents. We even encourage family members to take part in group therapy meetings to gain understanding on how to assist your recovery.
About Evolve Recovery Center Near Bronx
Praesum Healthcare is the proprietor of Evolve Recovery Center Toms River. We started our initial establishment in 2004 with the vision that people battling with substance addictions have a right to sympathetic, personalized treatment. From this beginning, we have created a "continuum of care" that features a network of substance use and behavioral health facilities to help you no matter where you happen to be on your road to recovery.
A respected residential inpatient facility, Evolve Recovery Center Toms River gives you a structured plan in a pleasant locale to assist you in accomplishing long-lasting sobriety. We are nationally accredited with several organizations, and our authorized staff of nurses, counselors, and behavioral professionals offer exceptional 24-7 care. Our efforts are concentrated on meeting your specific needs and helping you reach your recovery goals.
Evolve Is Here For You In Bronx
If you or a member of your family need alcohol or drug rehab near Bronx, contact 732-629-9672 or fill out the form below for a rapid response. We're standing by 24 hours a day, 365 days of the year. All calls are free and completely private. Help is available now.