732-629-9672
Serving Veterans In Toms River
Our Veteran and Military Services Program strives to serve Veterans and their families with skilled and accessible inpatient drug and alcohol rehab in Toms River. Our treatments are performed in an environment that supports and understands the distinct experiences of Veterans and military families. It's just one of the ways that Evolve Recovery Center Toms River can say "Thank you" and support our armed forces' heroes.
Our Veteran Commitment:
We provide individualized care led by committed and credentialed clinical and medical experts with decades of experience in substance use treatment and evidence-based methodologies. Evolve Recovery Center Toms River closely collaborates with many U.S. Department of Veterans Affairs (VA) providers to ensure our substance use and behavioral health treatments are able to deal with specified healthcare needs.
We are committed to life-changing addiction treatment for Veterans and their loved ones. Our services will teach you new skills for a lasting recovery while treating you with the compassion and respect you deserve.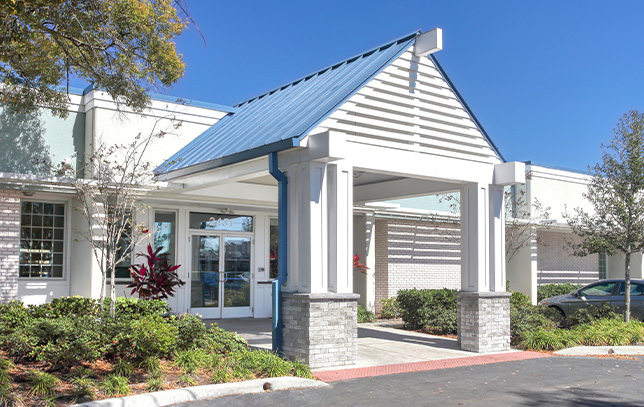 Your Source For A Continuum Of Care In Toms River
Evolve Recovery Center Toms River works together with local VA facilities to provide and coordinate varying levels of care for approved Veterans served by the VA Community Care Network (CCN).
At the heart of our work is a proven Substance Use Disorder (SUD) treatment model established to accommodate the full spectrum of addiction treatment from inpatient to outpatient care that perfectly complements the VA system of care. Our model of treatment has been proven to be powerful in helping VA patients accomplish better health, and recovery from substance use and mental health disorders. Characteristics of our treatment model are:
Immediate access to complete substance use care from detox to outpatient counseling
Case governance and support coordination with VA providers
Specialized Veteran-centered therapy, peer support, psychiatry, and internal medicine
Medication-assisted treatment with FDA-sanctioned medications
Meditation practice as a co-adjuvant therapy to reduce anxiety
Transportation arranged to and from our facilities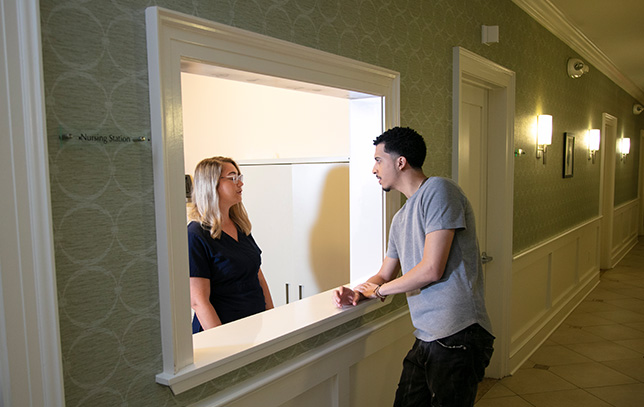 Customized Substance Use Disorder Treatment for Veterans
OptumServe has named Evolve Recovery Center Toms River as an authorized provider under the VA's Community Care Network to offer eligible Veterans with specially designed Substance Use Disorder (SUD) treatment.
If you're an accepted VA patient, you may acquire support at Evolve Recovery Center Toms River through a referral from your area VA facility or VA provider. Once the VA or VA provider sends the referral, we can immediately coordinate care with the VA, ensuring that you have total access to treatment and services in our programs while also planning your return to the VA for further assistance.
Evolve Recovery Center Toms River is involved in case conferences with local VA administration to ensure program effectiveness and the plan for ongoing care. And we frequently solicit feedback from Veterans and their family members to ensure that full satisfaction is always present.
You Deserve The Top Veterans' Drug And Alcohol Rehab Program In Toms River
The sacrifice each Veteran and their loved ones have made to defend our country puts a unique responsibility on all VA CCN providers to do their part promptly, professionally, and effectively. We recognize the privilege of that obligation and we are driven in all aspects of our work to make sure you and your family understands the extent of our gratitude. To start a conversation with a SUD representative, call 732-629-9672 or complete the form below today!